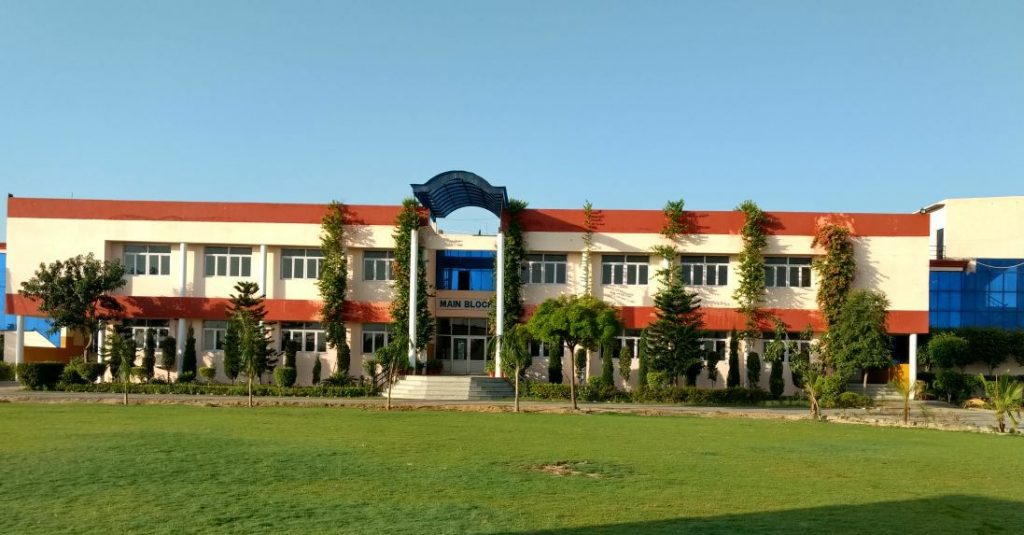 Police DAV Public School, Patiala was founded to impart good quality education to the wards of Police personnels as well as in and civilians in and around Patiala. It came into being on 21st April ,2003 inspired by the success of Police DAV's at Jallandhar and Amritsar. The school is being administered by Punjab Police Education Trust, Patiala which is guided by the best IPS officers of Punjab Police.
The motto of the school is "Upward and Upright". Children from Police DAV have excelled in sports and academics and reached greater heights. The students are able to enhance their sense of self reliance and have been nurtured into responsible citizens of India with a global vision. Children are provided a congenial environment to grow and enrich themselves with qualities for their bright future.
The school provides premium education affordable for all and subsidized for wards of Police Personnels. Students are inspired to question, innovate and explore through experimentation. Value education is also imparted to them to turn them into useful members of society.
The campus of school is nestled away from dust noise of city on a gigantic 23 acre land to provide the best in the field of education. The school has different blocks for students of all classes for smooth functioning. There is a Hi-Tech computer lab built to make the child familiar with the cybernetic system according to latest trends. An opulent library, separate rooms for Music, Dance , Yoga , basketball court , Handball ground , Volley ball court, Football Ground, Skating rink and athletic track make it an excellent destination for the students to groom themselves according to the latest trends . Erection of Hockey ground and Archery wings along with swimming pools are the upcoming projects. To provide healthy hygienic food and drinks to the students a canteen is built that is airy and spacious amongst the open environment.
The School curriculum is broad and balanced and develops creative and cognitive skills. The school follows CBSE pattern as a whole with books and curriculum provided by DAV CMC, New Delhi up to class VIII. The school has four houses to instill in the student's qualities of belongingness, leadership, teamwork commitment and loyalty namely Jasmine, Pansy Tulip and Zinnia. 
The primary wing is equipped with the modern facilities with quality playground equipment. The teaching staff is qualified in the latest educational techniques through smart boards to ensure a head start for the future of our young scholars. The curriculum & activities are designed to stimulate learning by doing with special emphasis on the development of communications skills, use of news papers articles , CD'S , crosswords, quizzes, poem recitation, dance competition singing competitions , etc enhance student's general awareness as well as boost confidence level and help them to explore themselves by shedding their inhibitions.
To provide the best educational exposure, seminars are organized for the teachers where in educational techniques are reviewed and discussed according to the latest trends, which are then used in the school to make learning easy.
The school is affiliated till +2 with all the basic streams i.e. Medical, Non- Medical, Commerce & Humanities Regular practical's in Physics, Chemistry Biology and English provides the best exposure to them and stress is laid on helping them to excel in competitive exams. Students also Participate with a lot of zeal in the inter school competitions especially in the fields of Debates, Declamations, Elocution, Dramatics, etc. Excursions and trips are also organized to help students to learn through observation. They visit science exhibitions, zoos, gardens and stations hill that encourage them to spend quality time with nature.
Patiala's first 3-D lab has been set up in the school so as to impart education through feeling the aspects of the topics. Students visit the 3-D lab and experience the joy of learning various topics of Science, Mathematics, Social Science, etc. They get to know the working of scientific models and 3-D shapes (in Mathematics) in full detail and clarity of concepts. Children wear 3-D goggles and get the experience of a 3-D Theatre used for imparting practical learning. Parents Teacher meeting are also held regularly so as to keep the parents updated with the performance of their wards. Parents are an informed through various applications like Snap Homework regarding any activity in the school integral part of the institution so their suggestions are treated at the priority for smooth functioning of the school.   The alumini of the school express their whole hearted gratitude for providing a platform to nurture their talents and for helping them to chase their dreams. They owe their success to the sincere efforts of their teachers and management.